Video Interactive Experiences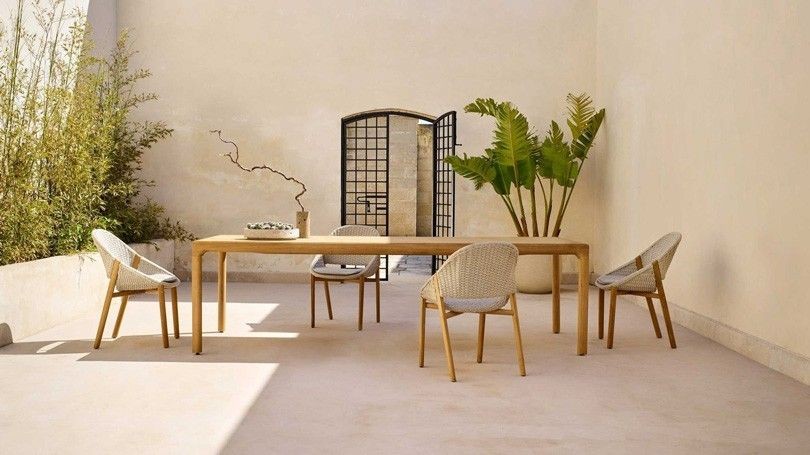 Elio by Tribù: the Sun in your Furniture
One of the most captivating new collections from the outdoor brand Tribù is Elio, the new outdoor furniture designed by the Canadian design studio Yabu Pushelberg.
"Luminosa" is its name and main feature. Inspired by the Greek sun god, Helios, this collection aims to immortalize a beautiful but fleeting moment: sunset.
The weaves on the various pieces of the collection are inspired by the movement of the light reflecting on landscapes and objects, which creates the soft shades of colour so typically seen at sundown.
Elio's armchair, small armchair, lounge chair and sofa have a slightly rounded and concave silhouette, designed to create a comfortable "alcove" to sit and relax in while spending time out in the open air.
All pieces have a natural teak structure and seats in handwoven Tricord, an innovative new material created exclusively for Tribù that consists of a singular combination of nautical and plastic fibres.
With Tricord, ancient weaving techniques are combined with modern materials and painting processes to create a soft material that can also resist weather and outdoor conditions. To accent the exclusive craftsmanship used in these pieces and complete their style, a pleasant dégradé effect is obtained by combining threads of different colours into a single cord. As we can all expect, the result is truly unique.